It is believed that being healthy is a way of living rather than just a goal of your life which you must achieve. Still, a lot of people ignore their health issues due to some or the other reason. This has resulted with increased number of health issues, that has ultimately provoked the healthcare industry to incorporate best IT solutions to easily cope up through various automated processes.
Undoubtedly, in the past few decades, there have been observed a gradual change in healthcare management field. Previously, the processes were painstakingly slow where at majority of the times the mistakes could be easily found on the receipts and hospital billing. But now, as healthcare industry is using different information technology solutions, the healthcare businesses are able to get their job done faster and easier. Different types of healthcare management software are being used by the medical institutions like clinics and hospitals that have boosted the medical care processes.
There are a number of opensource healthcare solutions available that restricts or lessen down various manual tasks; ultimately improving the efficiency of the healthcare business in getting the job done faster and easier. Below, we have listed down some of the best healthcare solutions that help in improving the health management system.
Let's have a peek at the top 5 healthcare management systems: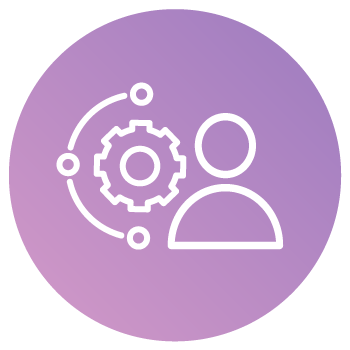 FreeMED
FreeMED is one of the most popular and longest-running open source web-based medical records (EMR) in the market. Along with that, it offers a comprehensive patient management system, including- patient scheduling, printing management system, an HL7 system, billing system, AML-RPC web services and many other features. Founded in 1999, this system is preferred right from small private practices to the large government hospitals.
Hospital OS
Another popular software is the Hospital OS that is a research and development project for hospital management software. It facilitates the help to the hospitals located in the remote areas, particularly where the technology seems to face difficulties to reach. With the Hospital OS opensource system, one can provide efficient and effective medical service to hospitals located in the rural communities. This system supports registration, medical records, patient screening counter, X-ray, laboratory, pharmacy, medical statistics, IPD cashier, one-stop service point and system administrator.
VistA
Veterans Information Systems and Technology Architecture, popularly known as VistA is widely used EHR that manages largest integrated healthcare network in the US. Being an Award Winning Health Information Technology system, it provides an integrated inpatient and outpatient electronic health record for VA patients as well as helping administrative tools to help the VA in delivering best quality medical care to veterans. It manages the largest integrated healthcare network and looks over clinical, financial, administrative and infrastructure needs of almost all the medical care units in the US.
Mirth
Mirth Connect is a cross-platform HL7 interface that uses channel-based architecture to connect Health Information Technology (HIT) systems. It allows messages to be filtered, transformed and route based on the user-defined rules. It offers seamless healthcare message integration among the widespread user base while empowering them to nurture measurably healthier patient communities at a lower cost.
Odoo Healthcare Management System
The Odoo Healthcare Management System is a customized healthcare application that is designed to meet the complex business needs of the hospital. It keeps track of inpatient, outpatient, doctor appointments, billings including all the aspects of hospital operation. Additionally, it tracks each and every medical activity that comprises of- registration, patient activity, staff management, scheduling, pharmacy management, laboratory & inventory management, billing / accounting, documentation, analysis and much more. The Odoo healthcare management system has some of the benefits that include -:
Effectively tracking and predicting marketing and sales
Using least manpower
Coordinating well with different departments while ensuring smooth operations
Using single tool for diverse needs
Helping in accounting and administrative operations
Eliminating the need of dealing with heaps of documents
Thus, if you too are from the medical and healthcare sector, you can integrate any of the above-listed healthcare systems. The best preferable system would be Odoo Healthcare Management System for some of the most obvious reasons discussed above that will surely give a boost to your medical services.
Become an Odoo Champ Get trained from a certified expert and get yourself ready to achieve Odoo Certification with 100% Assurance!