Dear Reader,
Being an expert of Odoo Since 9+ years, we have been releasing some useful tips and news around Odoo every month. Here we go for February 2016. Please note down the ODOO tips coming out of Media around Odoo especially Twitter and Facebook. Lets thank to them.
- Push #Odoo users to LDAP using Holger's new #OCA module https://github.com/OCA/server-tools/tree/8.0/users_ldap_push
- Odoo Contribution : Find your idle projects with dates of last update,last communication. https://www.odoo.com/apps/8.0/project_kanban/ … #odoo8
- The February issue of the OCA Newsletter have been published.
- SerpentCS Offers for the Odoo training and Odoo Modules - Add automatically a share button in all your #odoo v8 e-commerce products with this #OCA module:https://github.com/OCA/e-commerce/tree/8.0/website_product_share … Thanks to @andhit_r
- The #OCA module for switching easily between companies get #odoo v9 thanks to @NicolasJEUDY:https://github.com/OCA/web/tree/9.0/web_easy_switch_company
- #odoo tip from @odony : The "pos_cache" module is built-in in Odoo 9 (community), Odoo 8 module : https://github.com/odoo/odoo-extra/tree/8.0 for speeding up!
- Our #OCA Bylaws and CLA are now released as .rst files, so community you can suggest changes easily ! See: https://github.com/OCA/odoo-community.org/pull/20
-  Self-paced Online Odoo technical training at a very low cost of $75. Rated 5 star and more than 77 students enrolled.
- Geoengine to add OSM maps in your #Odoo 9.0 is available now ! https://github.com/OCA/geospatial/tree/9.0/base_geoengine …
- Easy traslations export for #odoo v8 developers with this #OCA module: https://github.com/OCA/server-tools/tree/8.0/save_translation_file … - Thanks to @sylvainc_
- Published a small module account_cutoff_prepaid_ods that adds an Aeroo ODS report on Cutoff Prepaid form view https://github.com/akretion/odoo-usability/tree/8.0/account_cutoff_prepaid_ods
- 
#
Odoo
Tip: In Events app, ask at the end of the registration feed extra questions to better organize your event! - An #odoo v8 module for adding a search option ("matches") lands in #OCA: https://github.com/OCA/web/tree/8.0/web_advanced_search_wildcard … - Thanks to @news_at_initOS & @Therp_BV
-
#
Odoo
Tip: In the translation feature of CMS, get notified that some content has changed & directly translate it!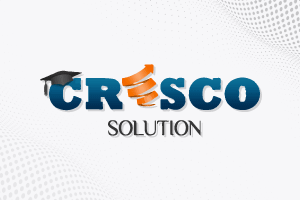 -
#
Odoo
Tip: After creating a nice Online quotation, print it in pdf! This allows you to send a clean & clear quote! - Odoo tip: don't forget to set the 'web.base.url.freeze' setting parameter (especially if you use SSH tunnels)
Become an Odoo Champ Get trained from a certified expert and get yourself ready to achieve Odoo Certification with 100% Assurance!