About Client
The Client company is 20 years old in the AC servicing area in Singapore, it is well known compoany who is doing more then 100+ AC servicing in a day and who have taeam of 30+ service staff. Company is managing end clients with Annual maintainance contract (SMC), and they are providing such flexibility to their end clients that end client can book their appointment using customer portal and choose preferred time. Comapny is having multiple warehouse and their own van for inventory supply to service team.
Solution
Odoo has been customized for Aircon to meet below needs
Extended multicompany functionality and added features which are unique

Developed SMC based on custom formulas

Developed 9 segmentation blocker reports to get actual business statistics

Developed part resigstration form as per client existing system

Team leader comission and overall team comission

Enabled digital signature

Developed custom booking portal to get online appoinment for end customer and survey for feedback

Integrated bio-metric device to keep attendence history of all employee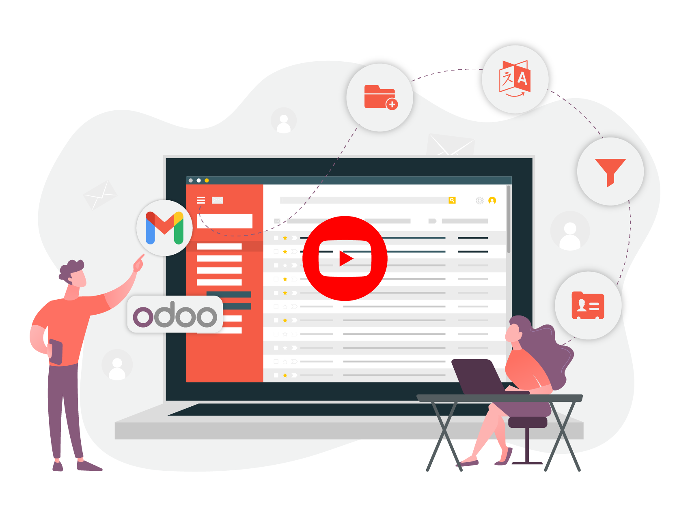 Benefits
Get rid of old technology system and move to international standard ERP to grow business.

Ease of commission calcuations.

Call, Appointment and Time tracking made effective using Odoo ERP.

Custom report for quick decision as well printed reports.

Digital signature help them to keep track of their customer services completion.

Collecting quick customer feedback to help improve service level satisfaction real time.