𝗢𝗗𝗢𝗢 𝗗𝗘𝗩𝗘𝗟𝗢𝗣𝗠𝗘𝗡𝗧
SerpentCS, Leading Odoo Development Company that provides services including everything Odoo website, Module, Odoo Apps by using Odoo technologies.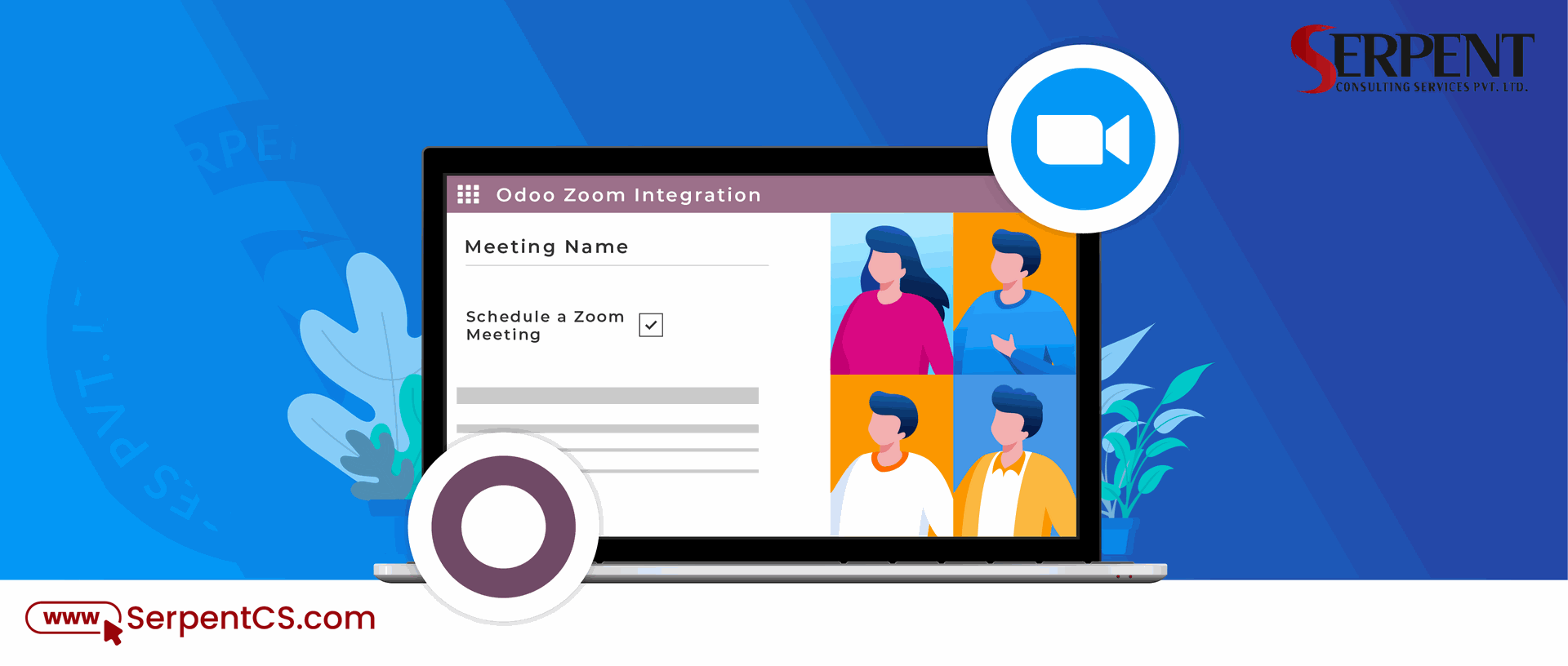 SerpentCS is a Company that provides
End-to-end Odoo Development Solutions for over a decade.

𝗪𝗵𝗮𝘁 𝗶𝘀 𝗢𝗱𝗼𝗼 𝗗𝗲𝘃𝗲𝗹𝗼𝗽𝗺𝗲𝗻𝘁?
Odoo development includes customization and upscaling the functionalities of Odoo through creation of newer and better modules or updating an existing one. A certified 𝗢𝗱𝗼𝗼 𝗗𝗲𝘃𝗲𝗹𝗼𝗽𝗺𝗲𝗻𝘁 𝗰𝗼𝗺𝗽𝗮𝗻𝘆 offers several benefits for the organizations to grow organically. Some of the key aspects of Odoo development Services include Custom module development, business logic implementation, integration, database design, deployment, maintenance and many more.
𝗪𝗵𝘆 𝗢𝗱𝗼𝗼 𝗗𝗲𝘃𝗲𝗹𝗼𝗽𝗺𝗲𝗻𝘁?
𝗖𝘂𝘀𝘁𝗼𝗺𝗶𝘇𝗮𝘁𝗶𝗼𝗻

:

With the help of Odoo development, organizations can create tailor-made modules that fulfills the requirements of the firm's unique business processes. This leverage helps in better control, handling and development over the software.

𝗦𝗰𝗮𝗹𝗮𝗯𝗶𝗹𝗶𝘁𝘆 : Odoo development allows businesses to add new features and focus more on functionality. This makes the Odoo development a highly scalable solution that can be adaptable to business requirements.

𝗣𝗿𝗼𝗱𝘂𝗰𝘁𝗶𝘃𝗶𝘁𝘆

: 𝗢𝗱𝗼𝗼 𝗱𝗲𝘃𝗲𝗹𝗼𝗽𝗺𝗲𝗻𝘁 𝗦𝗲𝗿𝘃𝗶𝗰𝗲𝘀 can empower business productivity by automating repetitive tasks and eliminating the errata leading to increase in efficiency of the firm.
𝗪𝗵𝗮𝘁 𝗦𝗲𝗿𝗽𝗲𝗻𝘁𝗖𝗦 𝗼𝗳𝗳𝗲𝗿𝘀?
SerpentCS offers a variety of high value development services. Some of its major offering include:
𝗢𝗱𝗼𝗼 𝗔𝗽𝗽𝗹𝗶𝗰𝗮𝘁𝗶𝗼𝗻 𝗗𝗲𝘃𝗲𝗹𝗼𝗽𝗺𝗲𝗻𝘁: SerpentCS specializes in developing a wide range of Odoo-specific applications and offers best-in-class application development services. With our expertise and commitment to excellence, we deliver tailored solutions to meet the unique needs of businesses utilizing the Odoo development.

𝗢𝗱𝗼𝗼 𝗪𝗲𝗯𝘀𝗶𝘁𝗲 𝗗𝗲𝘃𝗲𝗹𝗼𝗽𝗺𝗲𝗻𝘁 : SerpentCS has an extensive experience and expertise in developing dynamic and user-friendly websites using the Odoo development services. Whether it's e-commerce, CMS, or any other required website, we offer high-quality Odoo website development solutions catered to meet the unique website requirement of businesses.

𝗢𝗱𝗼𝗼 𝗦𝘁𝗼𝗿𝗲 𝗗𝗲𝘃𝗲𝗹𝗼𝗽𝗺𝗲𝗻𝘁: We create, customize, and integrate highly functional Odoo ERP system with your front-end e-commerce store. With proficiency in Odoo development, SerpentCS ensures seamless integration through leveraging the powerful features of Odoo.
𝗢𝗱𝗼𝗼 𝗧𝗵𝗲𝗺𝗲 𝗗𝗲𝘃𝗲𝗹𝗼𝗽𝗺𝗲𝗻𝘁 : With SerpentCS's expertise in web design and development, we deliver tailored and visually appealing themes that enhance the user experience and align with the clients' brand identity. Our Odoo theme development services ensure a smooth integration and a visually attractive interface for businesses using the Odoo ERP system.

𝗢𝗱𝗼𝗼 𝗠𝗼𝗱𝘂𝗹𝗲 𝗗𝗲𝘃𝗲𝗹𝗼𝗽𝗺𝗲𝗻𝘁 : We at serpentCS match your wider needs with unique modules that pack dynamic features and custom functionalities. We provide highly customized modules that add new features of modify existing functionality.

𝗢𝗱𝗼𝗼 𝗦𝗔𝗔𝗦 𝗞𝗶𝘁: SerpentCS offers Software-as-a-Service (SAAS), a cloud based software delivery model that power-up your software service with limitless flexibility and customization. Enjoy a ready-to-use framework to deliver the desired application to your customers.

𝗙𝗔𝗤 - 𝗙𝗿𝗲𝗾𝘂𝗲𝗻𝘁𝗹𝘆 𝗔𝘀𝗸𝗲𝗱 𝗤𝘂𝗲𝘀𝘁𝗶𝗼𝗻𝘀
1. Why SerpentCS is the best in providing Odoo Development Services?

Ans: SerpentCS stands out among its competitors in providing Odoo Development Services due to their exceptional expertise and extensive experience in the field, ensuring top-notch solutions for businesses.
2. How to select company for Odoo Development?
Ans: when selecting a company for Odoo Development, there are various factors to consider such as Experience and expertise, Portfolio and references, customization capabilities and support & maintenance. SerpentCS has been working with Odoo since its early versions accumulating over a decade of experience and considering the above factors, SerpentCS is often regarded as one of the best choice for Odoo development.
3. Why Odoo Development is necessary?
Ans:

Odoo Development Is necessary for businesses seeking a robust and highly customizable ERP. Odoo Development collectively provides scalability, productivity, cost effectiveness community support and much more. SerpentCS has been delivering the best Odoo ERP services and stands out as a service provider of top quality Odoo Development services.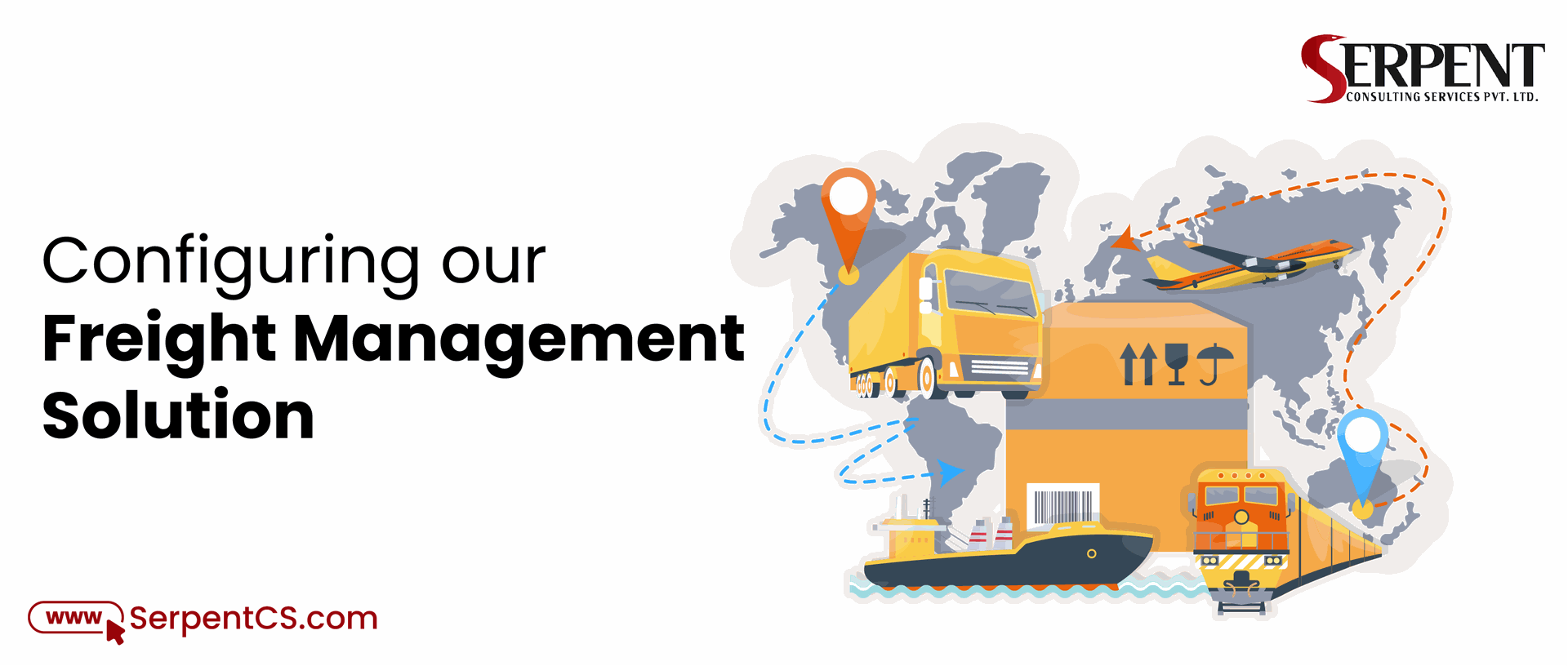 Experts work on your project (no newbies!)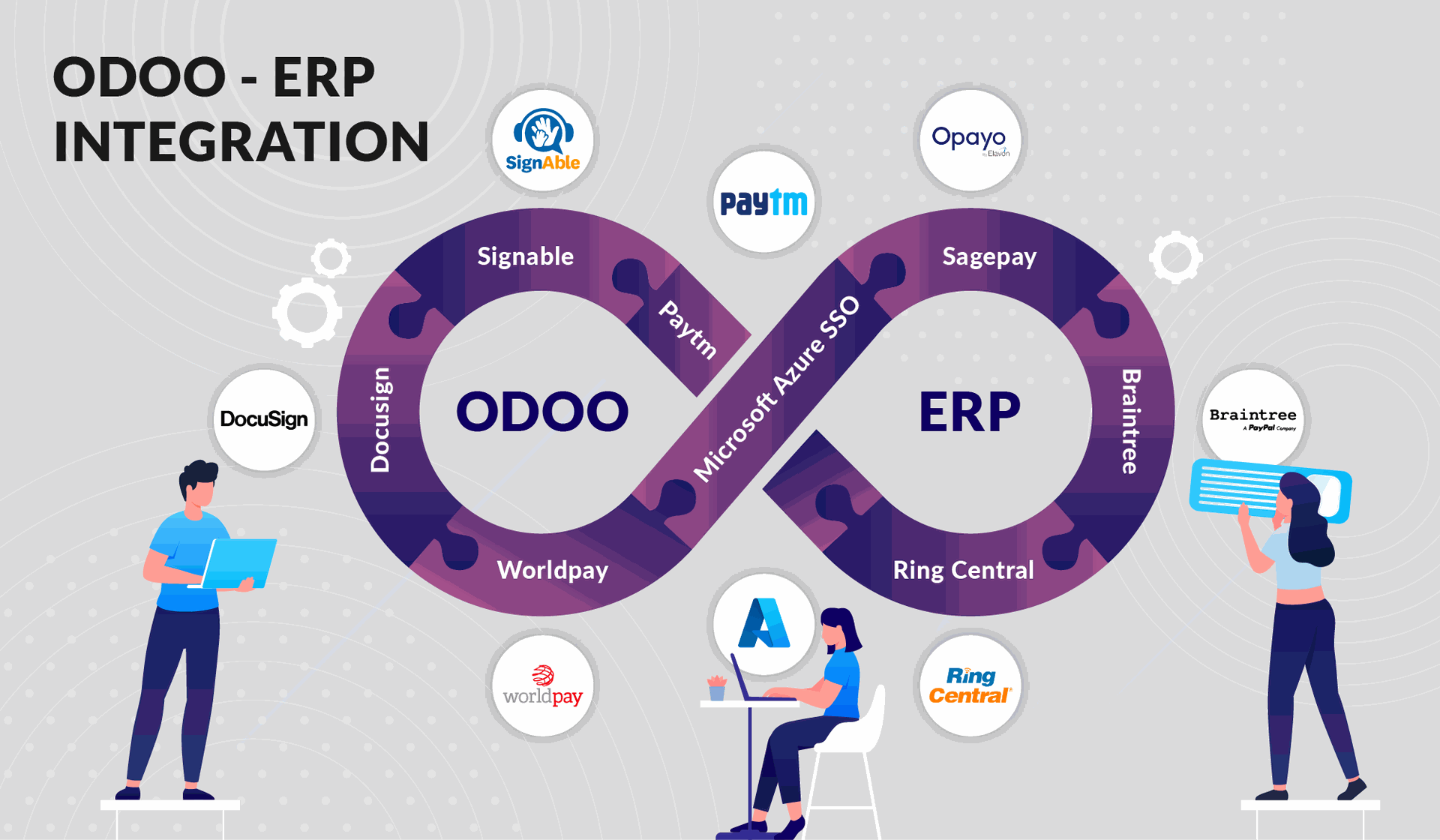 A clean and proven track record of working with hundreds of clients
Complete 360° Odoo ERP development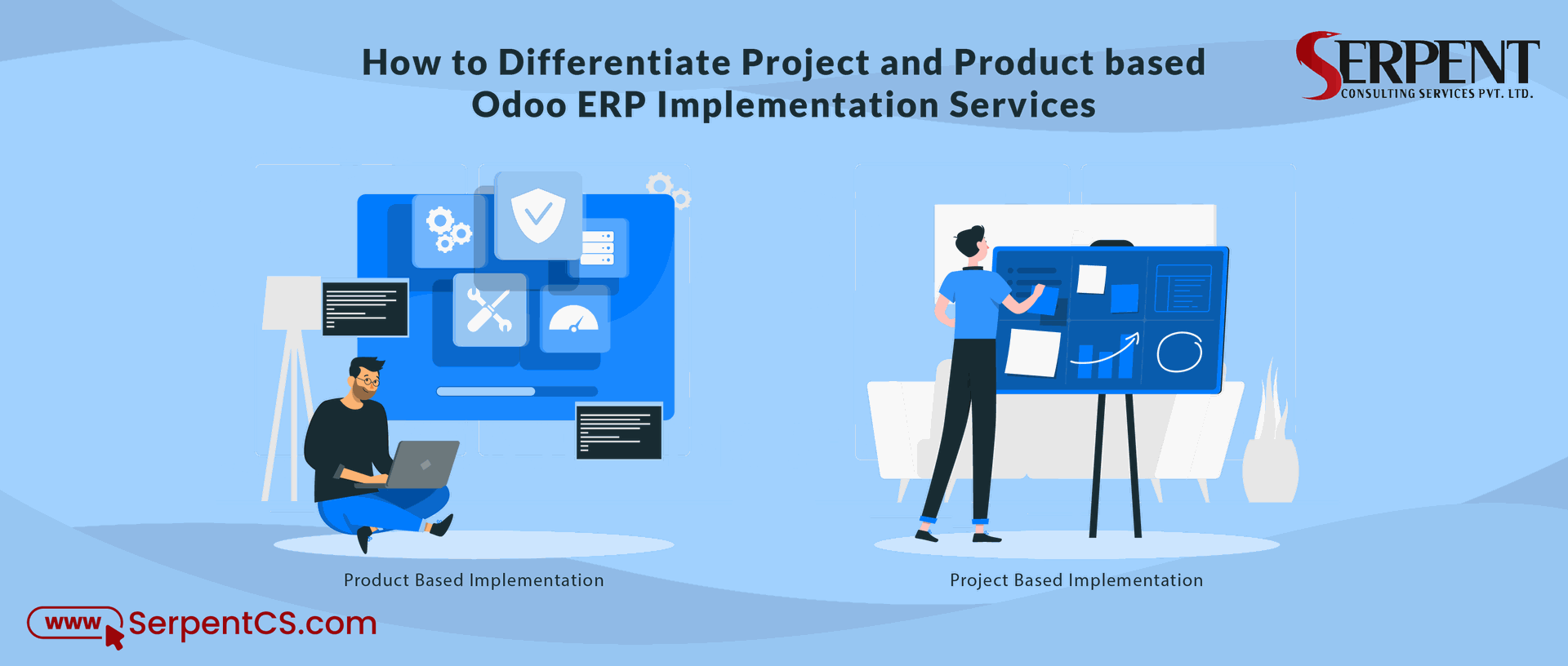 Quality service at affordable pricing On-demand, custom solutions Round-the-clock support available


So, hand-in-hand with us, give your bigger ideas for better ERP infrastructure.
Hire a trusted Odoo development company today.
REACH TO THE RIGHT
Odoo Development Company